Coloring: Shown here with added hand coloring of highlights. Also available in original lithographic colors only.
Comments: A full folio print looking from the Temple of Luxor across the Nile to the hills surrounding the "Valley of the Kings". One of the more highly colored lithographs as printed.
Price: $900 uncolored, $1,025 colored.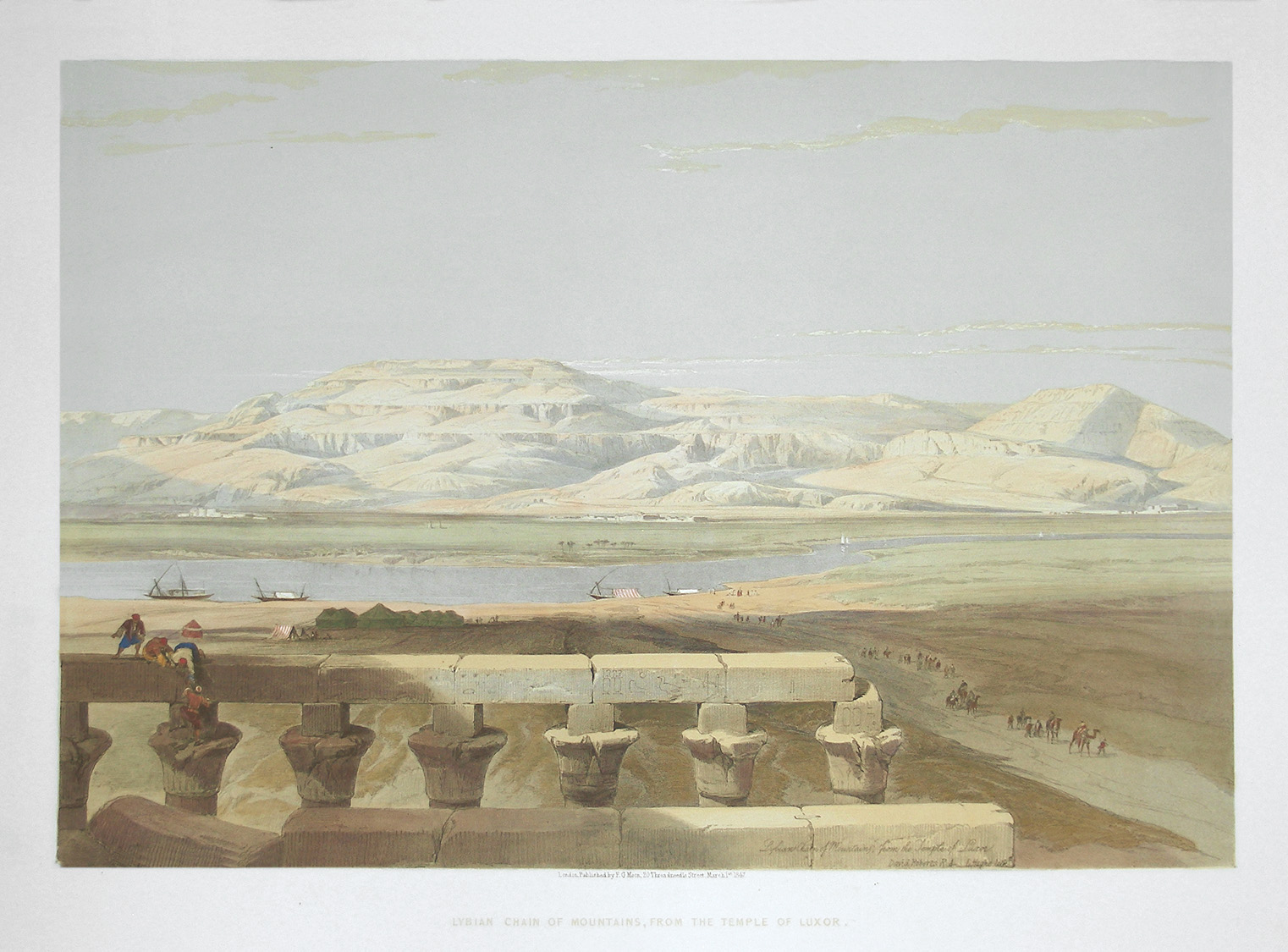 Title: Lybian [sic] Chain of Mountains, from the Temple of Luxor.
Edition: Standard First Edition, 1842-49
Condition: Excellent
Dimensions:

Paper : 16 1/2" x 23 15/16"
Image: 13 11/16" x 19 11/16"
Catalog Number: EF 69