Coloring: Shown here with added hand coloring of highlights. Also available in original lithographic colors only.
Comments: The only full folio "people scene" in the entire series of lithographs, and one of the best of this type. Very fine and accurate hand coloring.
Price: $900 uncolored, $1,025 colored.
(Also available with with moderately trimmed margins, still showing the title, and added hand coloring. - $925)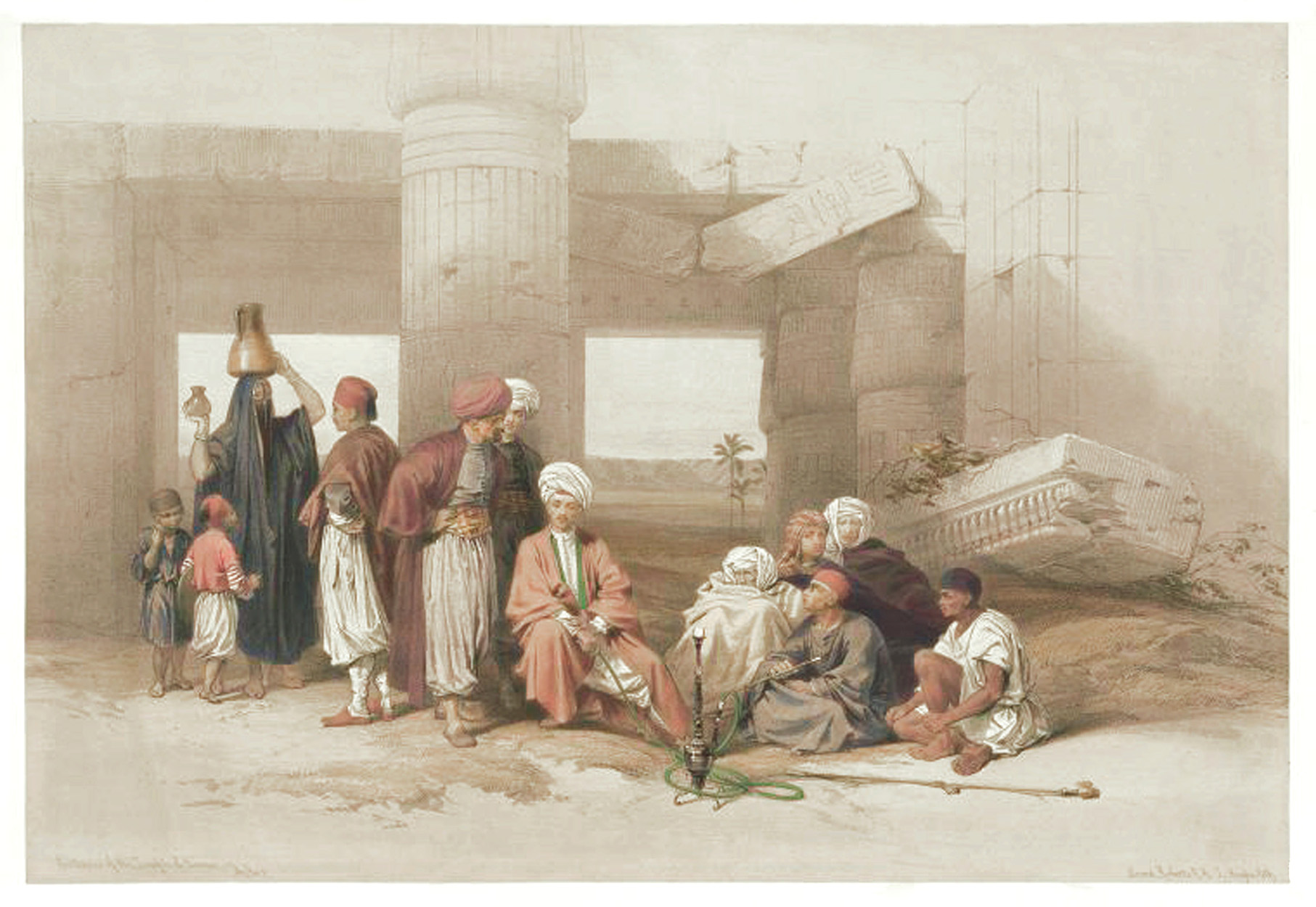 Title: Entrance of the Temple of Amun, Thebes.
Edition: Standard First Edition, 1842-49
Condition: Excellent (Also available in an example with margins which have been trimmed, but with all titles and at least 1" of remaining margin intact all around)
Dimensions:

Paper : 16 1/2" x 23 15/16"
Image: 13" x 18 15/16"
Catalog Number: EF 67