Coloring: Shown here with added hand coloring of highlights. Also available in original lithographic colors only.
Comments: An excellent full folio print, showing the obelisk at the entrance to the temple at Luxor. The foreground hole remains from the second obelisk, removed by Napoleon to Paris and now at the Place de la Concorde.
Price: $1,750 uncolored, $1,850 colored.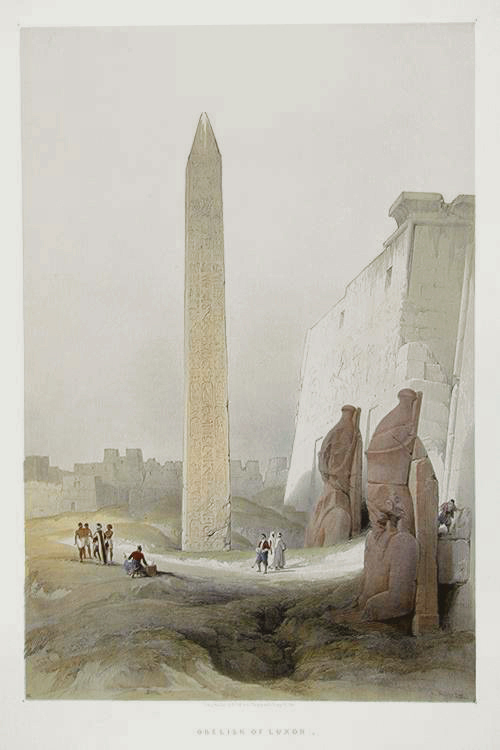 Title: Obelisk of Luxor
Edition: Standard First Edition, 1842-49
Condition: Excellent
Dimensions:

Paper : 16 5/16" x 23 15/16"
Image: 12 7/8" x 19 1/8"
Catalog Number: EF 66