Coloring: Shown here with added hand coloring of highlights. Also available in original lithographic colors only.
Comments: A classic Roberts image of the massive hall of columns at Karnak. A top print in the series.
Price: $2,575 uncolored, $2,750 colored.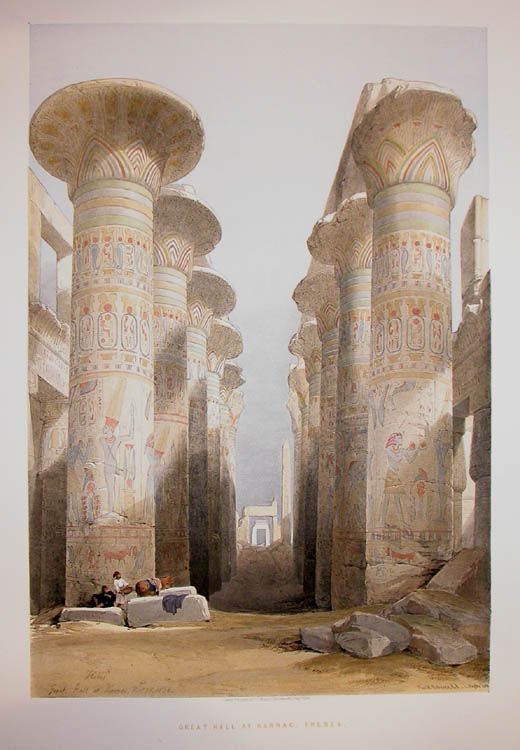 Title: Great Hall of Karnac, Thebes
Edition: Standard First Edition, 1842-49
Condition: Excellent
Dimensions:
Paper : 16 1/2" x 23 15/16"
Image: 12 7/8" x 18 7/8"
Catalog Number: EE 55