Coloring: Shown here with added hand coloring of highlights. Also available in original lithographic colors only.
Comments: A half-folio image from the Cairo series. Roberts made a number of sketches of the large complex of tombs at Cairo, of which this is one.

Price: $225 colored, $300 colored.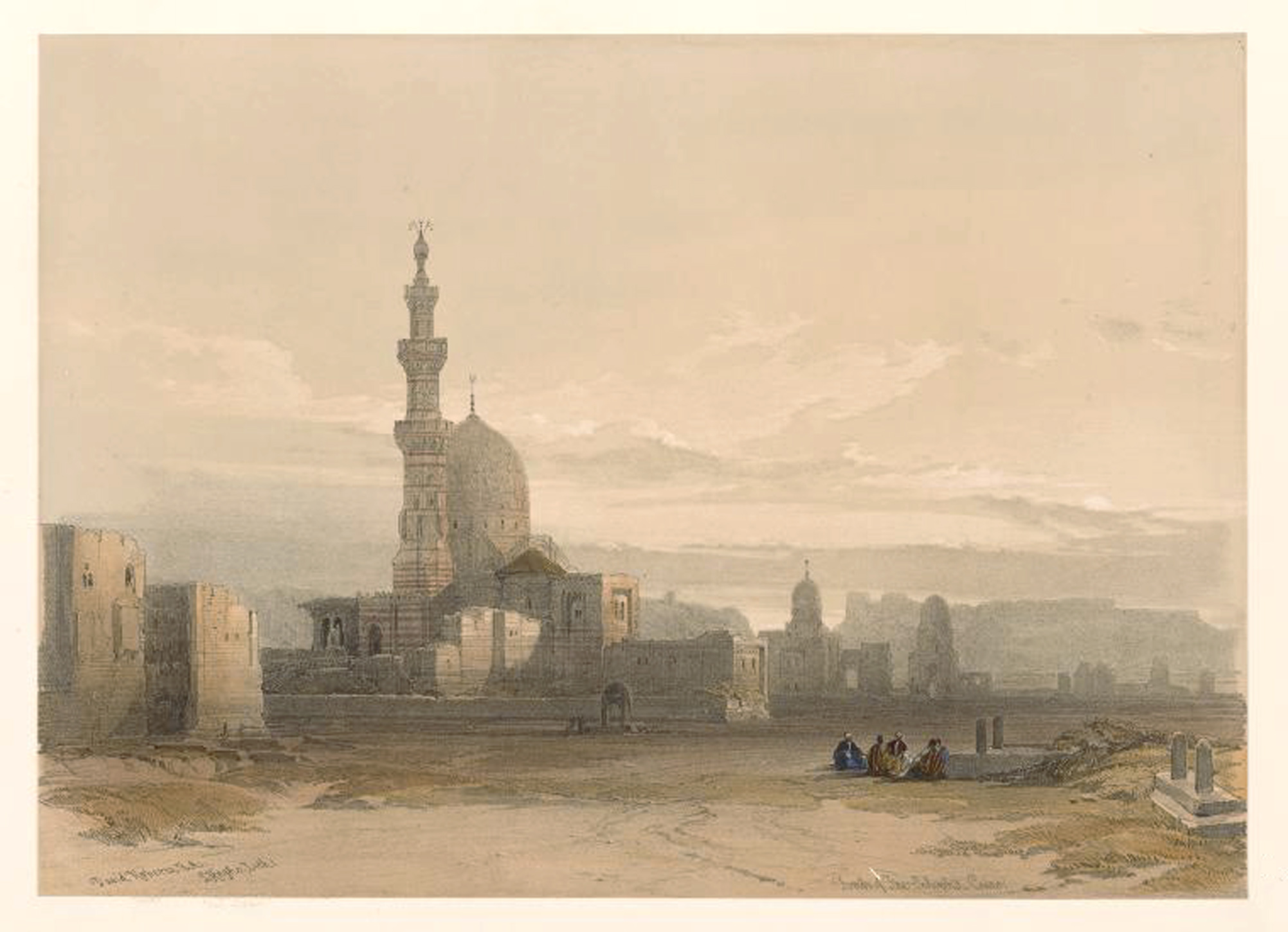 Title: Tombs of the Caliphs, with the Citadel in the Distance
Edition: First Edition (Standard), 1842-49
Condition: Excellent
Dimensions:
Paper : 16 3/8" x 23 15/16"
Image: 9 3/4" x 13 1/2"
Catalog Number: EB 030