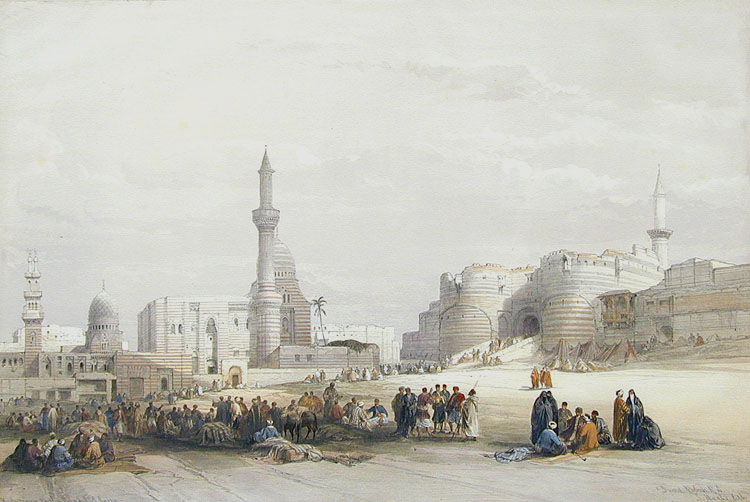 Title: The Entrance to the Citadel of Cairo Catalog Number: EB 014
Edition: Standard First Edition, 1842-49
Condition: Excellent
Dimensions: Paper: Approx. 16" x 24", Image: 12 3/4" x 19 1/8"
Coloring: Shown here with added hand coloring of highlights. Also available in original lithographic colors only.
Comments: A fine full folio image from the Cairo series, which are among the most highly colored lithographs as printed. In this scene the caravan is forming for the annual pilgrimage to Mecca.
Price: $1,400 Uncolored. $1,550 Colored.